Methodical Association of the curators
MA of handlers unites 35 group handlers of all the courses and represents a team of confederates to educate students according to parenting concept in a system of uninterrupted education of Republic of Kazakhstan.
MA of handlers is accumulated with methodical experience in educational work with group:
Group handler's portfolio created
A number of documents developed for group asset: provision of group asset, rights and duties of team members, functional obligations of asset members.
MA of handlers is meeting once a month to discuss plan's thematic and operating questions. As a result, decisions are taken and their accomplishment is observed. The shape of working with handlers is varied: seminars, workshops, trainings, round tables, questionnaire, discussions. Handlers have a possibility to study on external courses, conducted by education Department of Nur-Sultan city and other public funds.
The important and special shape of handler's work is handle hour, for 1st course handlers up to 4 times a month, for 2nd and 3rd course handlers up to once a month. Group handlers considering psychological and physical features of pupils conduct individual work and work with parents, thereby regulating interaction between college and family.
MA of handlers is currently working on the improvement of shapes and methods of individual work with students in the development of their intellectual creative abilities.
Zhanar Kairatovna Alpisova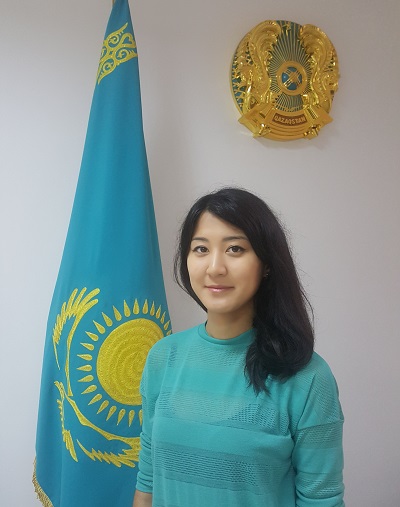 Руководитель кураторов*
Образование
Специальность:
Квалификация:
Contacts
Мобильный телефон:
Электронная почта: